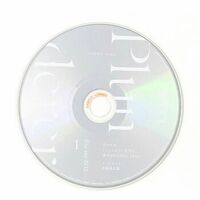 Schmelman's Alternative Tales (シュメルマン先生の異本むかしばなし, Shumeruman-sensei no Ihon Mukashi-Banashi, lit. Shumerman-sensei's Strange Books) is a Drama CD featured on the Blu-Ray releases of Plunderer anime. It's contains 4 chapters in total.
Plot
Schmelman's Alternative Tales is mainly about Schmelman Bach reading his storybooks, while Licht Bach and the others preforming on the stage as the characters from the storybooks.
Chapter 1
Part 1: Cinderella
Part 2: Urashima Tarou
Chapter 2
Part 1: Hanasaka Jiisan
Part 2: Little Red Riding Hood
Chapter 3
Part 1: Monotarou
Part 2: Mercury and the Woodman
Chapter 4
Part 1: Kaguyahime
Part 2: The Three Little Pigs
Characters
Gallery
Trivia
Jail crossdressed as a women in the Drama CD may be a reference of his crossdressing at Chapter 37, where he and the others disguises themselves while attempt to enter Althea.
References