We're Getting Mutants in the MCU - The Loop
Play Sound
This is a list of story arcs that appear in Plunderer series.
Please note that only one of the following arc names are official.
List of Story Arcs
Legendary Red Baron Arc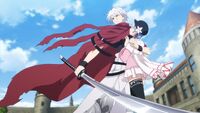 The Legendary Red Baron Arc is first arc introduced in the Plunderer series. The arc introduces Hina, a young girl trying to find the Legendary Red Baron under her mother's request. During her journey, she met a man named Licht Bach in a city known as Irinis, a perverted and masked swordsman with incredible low counts.
Return to the Past Arc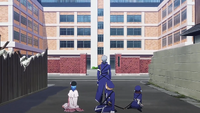 The Return to the Past Arc (過去編, Kako-hen) is the second arc introduced in the Plunderer series. The arc focuses on Hina, Jail Murdoch and his comrades time-travel back to 300-years ago by Nana Bassler's ability, who recently revealed herself as one of the seven Legendary Red Baron. This arc reveals Licht's past before he became a Baron, the creation of Althea and the history of Abandonment War.
Special Service Arc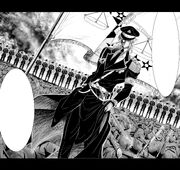 The Special Service Arc is the third arc introduced in the Plunderer series. Following the event of the "Abyss Demon" incident, the Special Service finally made it's move against Licht's group and the Althea Royal Guard, in order to fulfill their end goals. At the same time, a certain "demon" from the Abyss also declares the war against Althea to regain all the resources that were stolen from the land.
Manga Chapters: 29, 30, 31, 32, 33, 34, 35, 36, 37, 38, 39, 40, 41, 42, 43, 44, 45, 46, 47, 48, 49, 50, 51, 52, 53
Last War Arc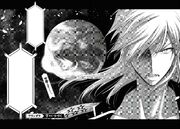 The Last War Arc is the final story arc of Plunderer series. Despite the second betrayal from the Special Service, thanks to Gespenst Zerlegen's (Pele Poporo) strategies, Licht successfully regained his original Ballot and the group being able to escaped from their hands. Although at the last minute, Sakai Tokikaze, the King of Abyss and the Blink Baron, has been controlled by Schmelman. To reverse Schmelman's numerical advantage in the upcoming war, Licht's group has to made several plans to back their arms and take the Royal Guards back from the Special Service. This last war will determine the fate of the world.